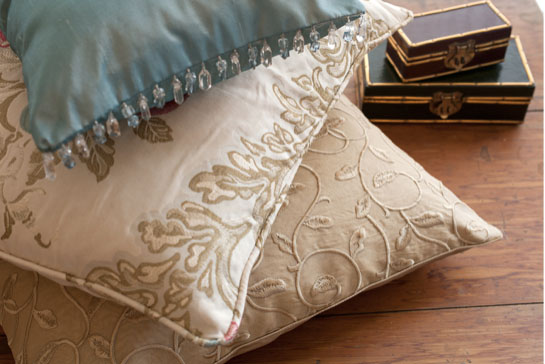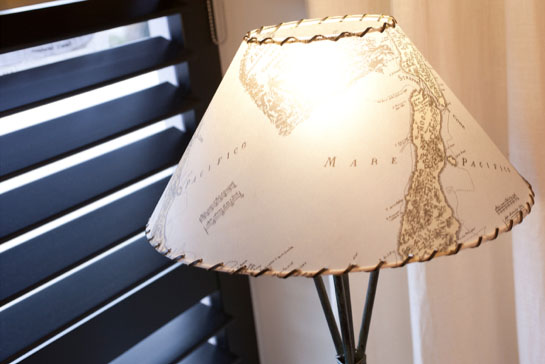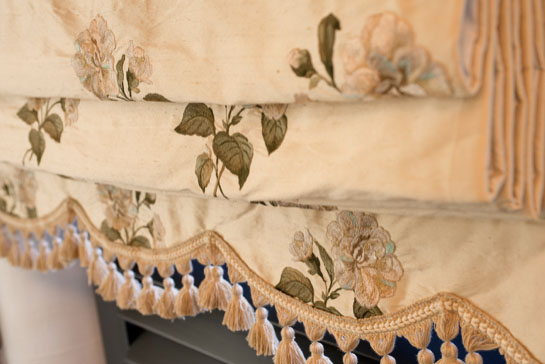 Welcome
A leader in the wholesale soft furnishing industry in both quality and service for over 40 years, Robyn's will be happy to assist you with all your soft furnishing requirements. Whether it is a hotel, an apartment, or a single cushion, Robyn's will meet your needs and exceed your expectations in every aspect.
Robyn's offers clients a total experience, with care and attention paid to every detail, and expert advice available to guide you through your project from concept to completion. Our workmanship and materials are of the highest quality. You can be assured our standards are without compromise.
Robyn's services both Residential and Commercial projects. With years of manufacture experience in areas such as Healthcare, Hospitality, Marine and Government fit-outs to supplement our expertise in Residential soft furnishings, no matter what industry your project in based in, Robyn's will more than satisfy your requirements.
Please contact us today with any enquiry.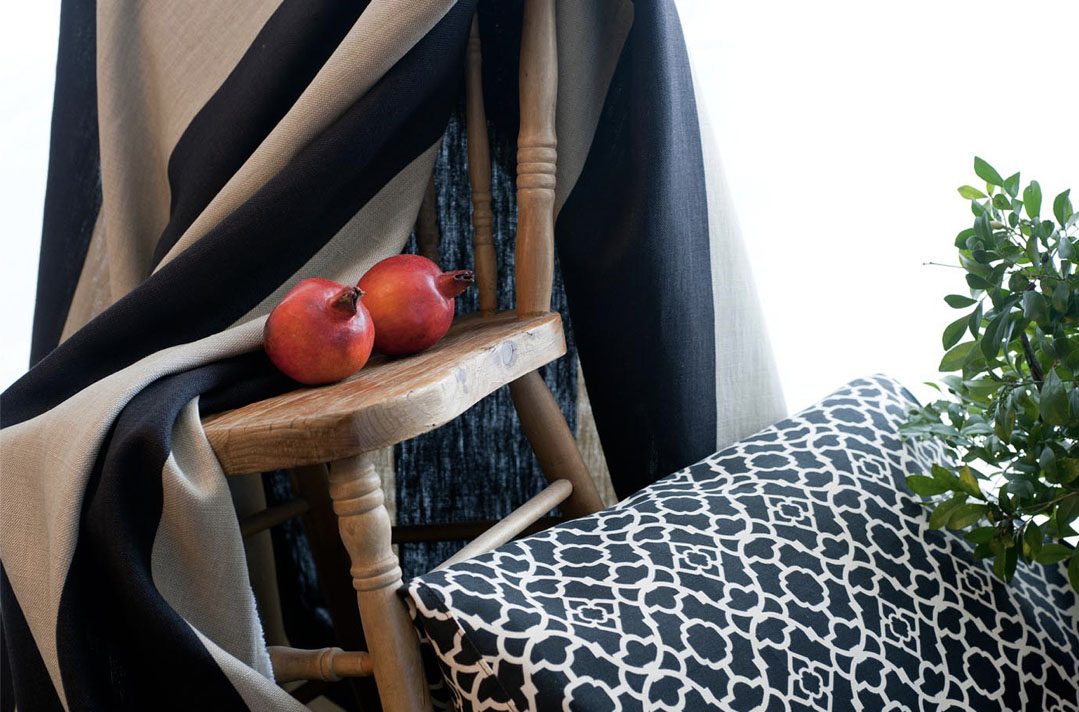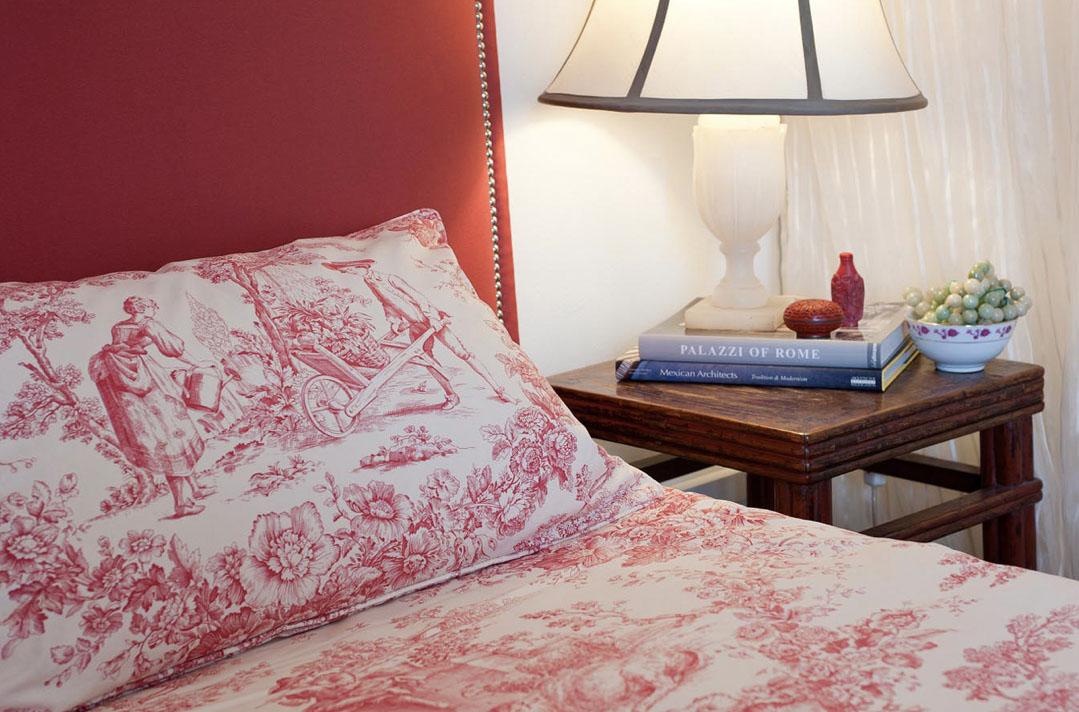 About us
Established in Brisbane for over 40 years, Robyn's is a second generation family owned soft furnishing manufacturing facility servicing the wholesale industry with an extensive client base. With a strong reputation for detail and the highest standards of work, Robyn's consistently demonstrates quality of workmanship on every project, and is equipped to handle the full spectrum of projects.
Our extensive experience allows us to provide solutions for any application. We are able to handle the largest job yet small enough to provide personal service.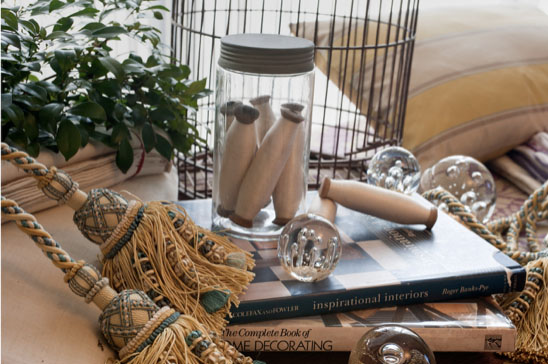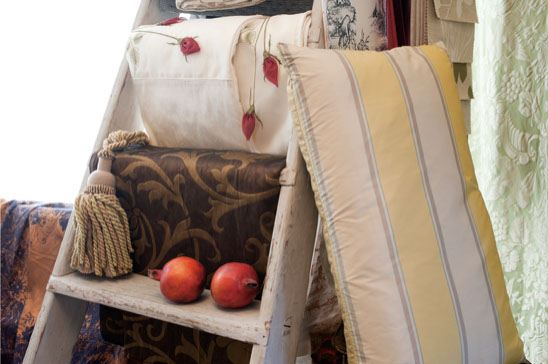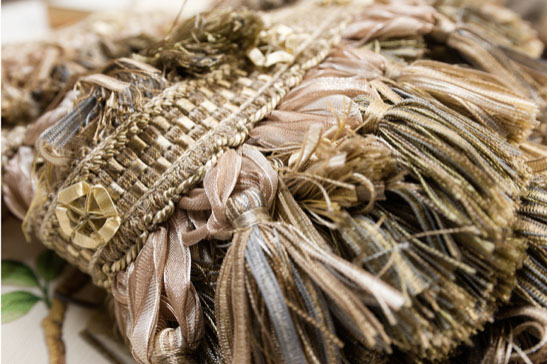 The area in which Robyn's truly excels as a leader in the industry, our handmade luxury furnishings are created with care in the Workroom to your exact specifications. Along with window treatments and bedding, Robyn's is able to develop and manufacture custom designs such as bed drapes and upholstered canopies.
We are able to accommodate a wide and varied range of style, sizes and needs, including quirks such as uneven floors, extremely long curtain drops and angled tracks. We work with textiles ranging from the most delicate silk chiffon right through to hard-wearing outdoor and marine fabrics. You can rest assured that whatever your soft furnishings needs, Robyn's will take care of you.
Curtains

Blinds

Cushions

Bedspreads, Throws and Shams

Napery

Covered Stools

Bedheads

Lampshades

Custom Designs

Tracks and Rods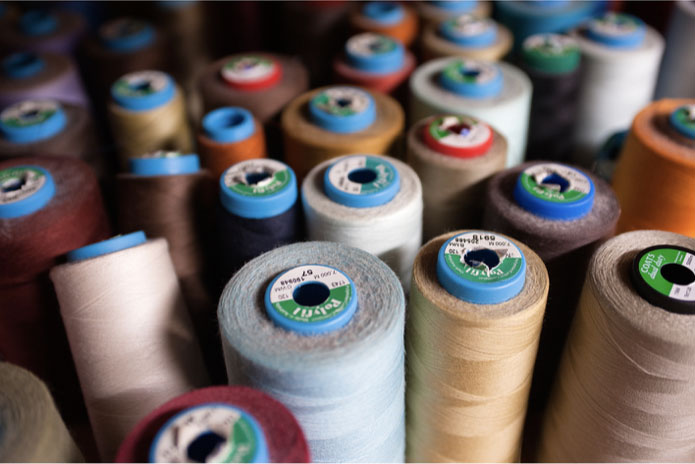 From Concept to Completion
At Robyn's we provide a Concept to Completion service that allows clients to be as much or as little involved in each project as they like. We are able to provide complete project management or, at the other end of spectrum, we can simply manufacture to exact specifications – it is entirely up to you.
Robyn's can deliver all phases of design, planning, procurement, manufacture and installation of all soft furnishing for domestic and international residential and commercial projects, including fabric sourcing and development.
For a consultation regarding how we can help bring your concept to completion, please don't hesitate to contact us.